Build Unique Project Time and Cost Analysis Reports
Timesheet Portal offers a variety of different reports and categorisations of work so you can analyse worker efficiency and determine problem areas within your business or projects.
Real-time Data Reports
Check your project time spend and invoices generated instantly with a friendly graphical display, or produce one of many reports to analyse time and costs spent on projects, clients, work type, location and more.
Most reports can be downloaded as CSV or Excel, and can also be extracted using our API, so you can feed realtime data into your own graphical data anaylsis systems.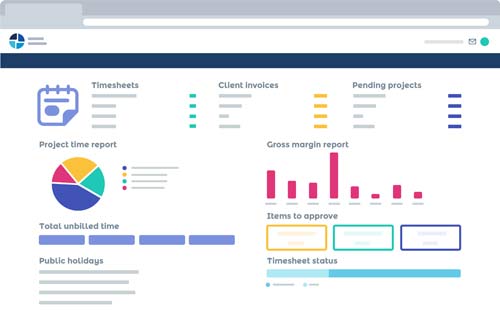 Project Budgets & Utilisation
Set project budgets, based on project, individual tasks or tasks per employee, and view reports showing both charge and cost budgets against your projects.
Identify employees who are under utilised or projects that are costing too much but not being billed enough.
Employee Reports
Employee reports allow you to monitor working hours compliance, ensuring adequate breaks are taken between long stretches of consecutive workings days.
Identify problem employees through employee absenteeism reports, showing rates of absence and bradford factor scores.
Free trial
See for yourself how you can save time and money. Enter your details below for a free 30 day no-obligation trial.

Timesheet Portal online software provided by Anfold Software Ltd, a registered company in the UK.