Online timesheets, expenses, pay & bill
Timesheet Portal software speeds up your pay and bill cycle and gives you the tools to track your profitability and manage projects and contracts in real time, online. Timesheet Portal is an adaptable web-based application, and will work for you whether you're project based, recruitment agency, service or manufacturer.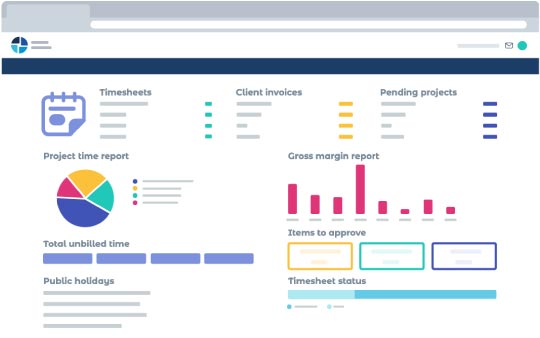 Features & Benefits
Timesheet Portal records time & expenses, helps you pay your workers and bill your clients faster. Whether you run and manage projects or require a middle office solution for your recruitment agency, Timesheet Portal will make your life easier.
Track time easily and implement rules and overtime calculations, making it suitable for many types of businesses. Timesheets can be linked to rates so you can track your internal costs and margins online.
Track internal and client expenses and mileage, record in multiple currencies and send receipts directly from your mobile phone.
Book, approve and manage your employee's time off, whether it is annual leave, sickness or maternity leave. Our time-off management system keeps track of holiday allowances and allows you to share holiday calendars
Automate the process of creating customer invoices directly from the time & expenses logged on the system. Use your own bespoke invoice template or export into other software applications such as Sage Line 50, Xero or Quickbooks.
Generate self billing invoices for limited company contractors, and manage holiday accrual, AWR and pay run exports for PAYE workers.
Manage project expenditure and budgets, analyse employee productivity and utilisation across projects.
Record new starter details such as bank and contact information. Sign and manage employment contracts and upload passports and other documents required for onboarding using our online storage.
Store your client and worker contracts, HR policies and more. Customisable with a self service interface for your employees to upload their own documents online.
Timesheet Portal integrates seamlessly with your favourite accounting software applications, such as Xero, Quickbooks and Sage. Recruitment agencies can also integrate with their CRM software.